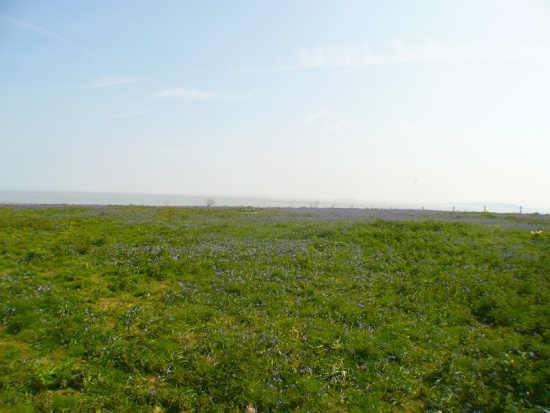 Overview
Flat Holm is a limestone island lying in the Bristol Channel approximately 4 miles from Lavernock Point in the Vale of the City and County of Cardiff. It includes the most southerly point of Wales. The island of Flat Holm has a wealth of history and vast wildlife and is isolated from city life and roads.
Birds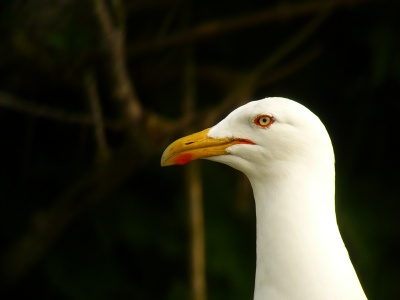 Notable Species
The Island has a significant breeding colony of 4,000 pairs of Lesser Black-back Gulls as well as 400 pairs of Herring Gulls and 2 breeding pairs of Great Black-back Gulls.
Other species found on the island are the Shelduck, Oystercatchers, Rock Pipits, Finches, Turnstone, Blackbirds and Dunlin
Rarities
"to do"
Check-list
Birds you can see here include:
Ruddy Shelduck, Eurasian Oystercatcher,Ruddy Turnstone, Dunlin, Great Black-back Gull, Lesser Black-backed Gull, Herring Gull, Eurasian Blackbird, Rock Pipit,
Other Wildlife
The island has a population of Slow Worms as well as the Common Lizard and a wide variety of Butterflies. The islands rabbit population which were introduced to the island in the 12th Century suffer from Myxomatosis which effectivly contains their numbers.
The island also has a population of Wild Leek which only has been found in five locations in the U.K, other plant life includes Wild Peony, Thrift, Rock Sea Lavender, Sea Campion and Bluebells.
Site Information
History and Use
The earliest known visit to the island was in the late 6th Century. In 1883 Flat Holm was used as an isolation hospital to protect the mainland against a cholera epidemic and in 1935 the Ministry of Health condemned the building.
During World War II the fortification of Flat Holm started in spring 1941 and the main construction of the gun positions continued throughout 1942 over 350 soldiers were stationed on Flat Holm, two batteries under Anti-Aircraft command were established consisted of two heavy, 4.5 inch AA Mark 2 guns.
Areas of Interest
The South of the island is under managed and mainly used for the large population of Lesser Black-backed gulls, while the rest the island is managed to help the population of Slow Worms and other rare wildlife. The island has many cliff faces and beaches which where the more scarcer birds can be found.
The island also hosts guided tours to show the history of the island and a close up of the slow worm population if the oppurtunity is present.
Access and Facilities
Scheduled 3 hour visits run from March to October. All trips depart from the Barrage South Water Bus Stop, situated in the Penarth Marina aboard the Lewis Alexander and the crossing takes about 50 minutes. Parking is availiable in the Barrage South Car Park and a parking ticket will be provided valid for the day of your visit when you book.
Contact Details
Booking Office
Tel: 029 20 877912
Fax: 029 20877901
Email: [email protected]
External Links

Content and images originally posted by TheBirdGarden