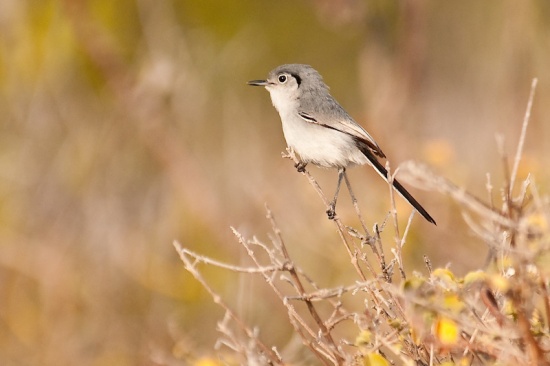 Polioptila lembeyei
Identification
Grey upperside with pale underside, long black tail with white outer tail feathers. There is a black supercilium going back from the eye curving down behind the auriculars.
Distribution
Semi-arid coastal scrub of eastern Cuba and Cayo Coco.
Taxonomy
This is a monotypic species[1].
Habitat
Thorn scrub and forest, especially coastal.
Behaviour
Often cocks its tail very high up, almost vertically.
References
Clements, JF. 2011. The Clements Checklist of Birds of the World. 6th ed., with updates to August 2011. Ithaca: Cornell Univ. Press. ISBN 978-0801445019. Spreadsheet available at http://www.birds.cornell.edu/clementschecklist/downloadable-clements-checklist
Recommended Citation
External Links