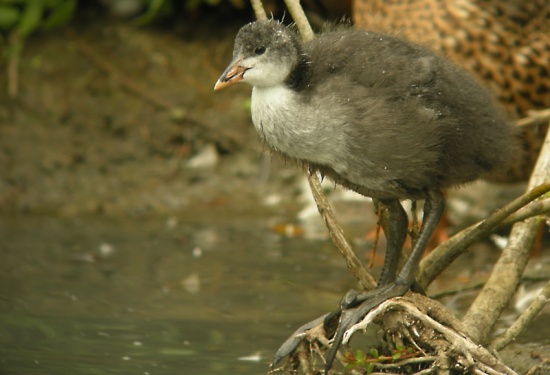 Overview
Cosmeston Lakes is a public country park in the Vale of Glamorgan, Wales. The park mostly consists of one large lake centered in the middle of the country park surrounded by reedbeds, woodlands and pathways. It is open for all year round access and contains an information centre and gift shop.
Birds
Notable Species
The reserve boasts big numbers of water fowl these include mute swans, mallards, great crested grebes along other diving birds.
Check-list
Birds you can see here include:
Little Grebe, Little Egret, Grey Heron, Canada Goose, Mallard, Teal, Sparrowhawk, Common Buzzard, Water Rail, Eurasian Coot, Moorhen, Common Snipe, Common Woodpigeon, Tawny Owl, Common Kingfisher, Great Spotted Woodpecker, Green Woodpecker, Grey Wagtail, Pied Wagtail, Dunnock, Eurasian Wren, European Robin, Eurasian Blackbird, Common Reed Warbler, Blackcap, Garden Warbler, Goldcrest, Long-tailed Tit, Coal Tit, Blue Tit, Great Tit, Eurasian Treecreeper, Eurasian Nuthatch, Eurasian Jay, Jackdaw, Carrion Crow, Chaffinch, European Greenfinch, Eurasian Bullfinch, Eurasian Linnet
Other Wildlife
The lakes also hold host to animals such as newts, diving beetles, delicate water boatmen and slow moving water snails. As well as otters that can be seen on the west lake.
Site Information
History and Use
From the 1890s the area was used as a commercial limestone quarry, before this it was farmed for crops but conditions for farming were poor, due to the limestone the soil was constantly wet. The deep quarry was also constantly wet and when the land was sold for a public house and a restaurant, pumping ceased allowing the quarry to fill with water created a deep lake with some parts being as deep as 60 feet.
The park was developed through a fund with construction of paths, raised duckboards and shallow bridges that go through the reed beds. During this construction an old village was discovered and turned into a visitor attraction.
Areas of Interest
The reserve has meadows, woodlands, lakes, ponds and reedbeds. The reedbeds have had recorded sightings of bitterns as a winter visitor.
The lakes and ponds have also had records of otters in the area along with egrets.
Access and Facilities
It is situated between Lower Penarth and Sully and is 7.3 miles from Cardiff, access can be by car, bus or bike where there is carpark area. There is an information centre along with an ice cream kiosk and giftshop. Benches and tables are scattered throughout for picnics and toilets are located at the front near the information centre.
Contact Details
Cosmeston Lakes Country Park and Medieval Village, Lavernock Road, Penarth,Vale of Glamorgan CF64 5UY / Tel: 029 2070 1678
External Links
Content and images originally posted by TheBirdGarden