This article is incomplete.
This article is missing one or more sections. You can help the BirdForum Opus by expanding it.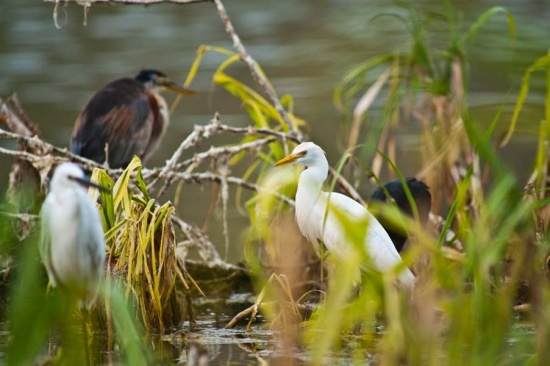 Overview
Lying 500km off the coast of Senegal the Cape Verde Islands are remote and seldom visited and situated at the extreme south-western edge of the Western Palearctic. However, this archipelago is home to four endemic bird species and a selection of seabirds and other species very difficult to see elsewhere in the Region.
There are nine main islands, the northern Barlaventos or Windward Islands and the more southerly Sotaventos or Leeward Islands. Most of the islands are volcanic in origin with stark landscapes while the three easternmost islands, Sal, Boa Vista and Maio are flat and sandy.
Birds
Notable Species
Little Egret and Cattle Egret can be seen on most of the islands and the same applies to Common Kestrel and Osprey. Waders of a variety of species occur on passage and in winter. Nearly 150 species have been recorded in the archipelago and this total includes many vagrants. American Golden Plover has been recorded and there are two records for Broad-billed Roller from mainland Africa.
In addition to the endemic species some of the more widespread birds are represented her by distinct island subspecies. The Cape Verde Kite has been dramatically reduced in numbers and is now on the very brink of extinction. Although any surviving birds were thought to be confined to the island of Santo Antao, none were found during a search of former sites in the spring of 2001. Two were possibly seen on Sao Vicente in Mar 2000 but the possibility remains that these were hybrids. Conservationists reported that there were four surviving birds on Boavista in 2002. The taxonomic status of these birds is confused and they have been classified as a race of Red Kite, fasciicauda, a population of Red X Black Kite hybrids, or, most recently, a full species.
The endemic race (or species) of Purple Heron A. p. bournei is also now endangered and possibly now confined when breeding to a single colony at Ribeira Montanha on Sao Tiago and only nine nests were found in 2002.
The Cape Verde race of Cory's Shearwater is now usually given full species status and can be regarded as another endemic. Swinhoe's Storm-petrel is thought to breed in the archipelago.
Sao Tiago
Sao Tiago (Santiago) is the largest of the islands and as it supports three of the four endemics it is the one most frequently visited by birders.
The endemic swift, cane warbler and sparrow all occur on this island as well as others such as Cream-coloured Courser and, at its only Western Palearctic locality, Grey-headed Kingfisher. Also found on Sao Tiago are Black-crowned Finch Lark and Bar-tailed Desert Lark, Brown-necked Raven, Common Waxbill and Spanish Sparrow. Most of these are generally common and can be seen easily, even within walking distance of the island's capital, Praia.
The Cape Verde Cane Warbler can be found in the Sao Domingos valley half an hour's very scenic bus-ride from the capital. Also common here are the kingfisher and waxbill but Fea's Petrel which also breeds is rarely seen. Seabirds include Red-billed Tropicbird and White-tailed Tropicbird has also been recorded. Hotel and pension accommodation is plentiful in Praia in the south, Assomada in the centre of the island and Tarrafal in the north.
Razo
The remaining endemic is the very restricted Razo Lark found only on the small island of Razo in the north of the archipelago and thought to number only 150-250 birds.
Razo is uninhabited and desolate but can be visited by hiring a fishing boat to cross the 25km stretch of sea from the El Faust Pousada in Tarrafal on Sao Nicolau which also provides reasonable accommodation. However, permission may now be needed to land on the island as access, formerly open, is now restricted. As well as the lark there are seabirds to be seen on Razo such as Red-billed Tropicbird and Brown Booby and Cory's Shearwater and Macaronesian Shearwater. Fea's Petrel may be seen during the crossing or from inter-island ferries.
Boa Vista
The island of Boa Vista has Bar-tailed Desert Lark, Black-crowned Finch Lark and Greater Hoopoe-Lark as well as Cream-coloured Courser and Egyptian Vulture. White-faced Storm-petrel can be seen on the islet of Ilheu dos Passaros, off Baia des Gatas on the east coast but they come to land only at night. Madeiran Storm-petrel may also breed here. Magnificent Frigatebird still survives in tiny numbers off the south coast around the islet of Curral Velho. Basic accommodation can be found in the island's capital Sal Rei.
Check-list
Birds you can see here include:
Fea's Petrel, Cape Verde Shearwater, Macaronesian Shearwater, White-faced Storm-petrel, Swinhoe's Storm-petrel, (true status unknown), Madeiran Storm-petrel, Red-billed Tropicbird, Brown Booby, Magnificent Frigatebird, Cattle Egret, Little Egret, Grey Heron, Cape Verde Purple Heron, Egyptian Vulture, Common Buzzard, Osprey, Common Kestrel, Peregrine Falcon, Common Quail, Helmeted Guineafowl, (now rare), Cream-coloured Courser, Kentish Plover, Ringed Plover, Grey Plover, Sanderling, Little Stint, Whimbrel, Common Greenshank, Ruddy Turnstone, Black-headed Gull, Black-legged Kittiwake, Caspian Tern, Sandwich Tern, Rock Dove/Feral Pigeon, Cape Verde Swift, Grey-headed Kingfisher, Black-crowned Finch Lark, Bar-tailed Desert Lark, Greater Hoopoe-Lark, Razo Lark, Barn Swallow, Northern House Martin, Northern Wheatear, Cape Verde Cane Warbler, Spectacled Warbler, Blackcap, Brown-necked Raven, Spanish Sparrow, Cape Verde Sparrow, Common Waxbill, (now established)
Other Wildlife
To do
Site Information
Timing a visit can be difficult, most landbirds are resident and so can be seen all year but the seabirds have left their breeding grounds by summer and may be hard to find. For these a trip in February-April would be best. However this can be a windy period especially in the Barlaventos group. Summer is the wet season and, seabirds apart, a good time to visit is at the end of the rains in October-November.
History and Use
To do
Areas of Interest
To do
Access and Facilities
The Cape Verde Islands can be reached by air from Paris, Amsterdam or Lisbon, or from Dakar in Senegal, and most land at Praia, the capital of Sao Tiago and the largest town in the islands. Inter-island flights cover most of the islands although they are usually fully booked.
Alternatively the islands can be reached by ferry from Dakar or even the Canary Islands and there are fairly frequent inter-island ferries. The bus service on the larger islands is good and car-hire is available in Praia and one or two other places.
Contact Details
To do
External Links
Content and images originally posted by Steve