This article is incomplete.
This article is missing one or more sections. You can help the BirdForum Opus by expanding it.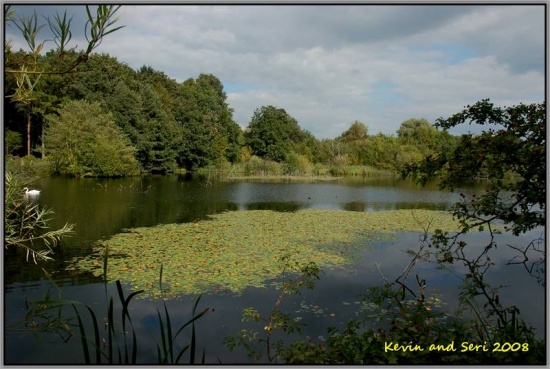 Overview
Brandon Marsh is located near Coventry in Warwickshire, and is maintained by the Warwickshire Wildlife Trust. It is 200 acres in size, has 10 main pools, 30 acres of open water and 7 hides. The reserve has wetland, reedbeds, grassland and woods.
Birds
Notable Species
220 bird species recorded here.
Rarities
Occasional Osprey and quite often Bitterns are seen.
2008 also saw a number of Black Terns showing occasionally. February 2009 has also seen the arrival of a pair of Cape Shelduck, one of which is suspected to be a Cape/Australian hybrid. An Emperor/Lesser White Fronted hybrid goose has been seen on many occasions.
Check-list
Birds you can see here include:

The excellent The unofficial Guide to Brandon Marsh website lists some 227 species which have been recorded on the reserve.
Other Wildlife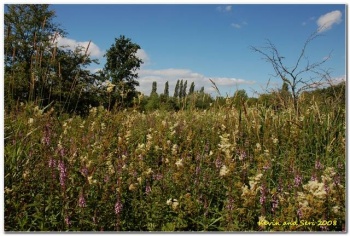 There are a number of mammal species at Brandon Marsh. most notably Badgers, Muntjac Deer, Fox, as well as bat boxes in abundance. We (Kevin and Seri) have also spotted American Mink, a highly destructive species, and Otters have been reported recently..
There is also a profusion of fish species in the ponds, including Perch, Carp and Pike
Site Information
History and Use
To do
Areas of Interest
To do
Access and Facilities
Off A46 near Coventry.
Southbound A45, 1st left after Tolbar Island(A46)
There are several good hides and even a coffee shop and visitor centre.
Grid Ref SP386761
OS Map 139
Contact Details
To do
External Links

Content and images originally posted by CORVUS1
Reviews
Arthur John's review
I was surprised to find no reviews of this excellent site. The site is usually busy with birders (obviously keeping it to themselves). Last time I went, there were breeding pairs of tern and oystercatcher, plus many other water and woodland birds.
teamsaint's review
The pools weren't full of birds although there were Tufted Duck, Shoveler, Pochard, Mallard, G. C. Grebe, Gadwall, Teal and Ruddy Duck present. There were also Brambling, Common and Mealy Redpolls, Siskin, Linnet and Chaffinch in the woodland. Pros
Cons
hazzeryoda's review
Managed to see two Kingfishers on my last outing along with Reed Buntings and even a Cetti's Warbler. Bitterns can be seen by the patient also.
A great reserve.