This article is incomplete.
This article is missing one or more sections. You can help the BirdForum Opus by expanding it.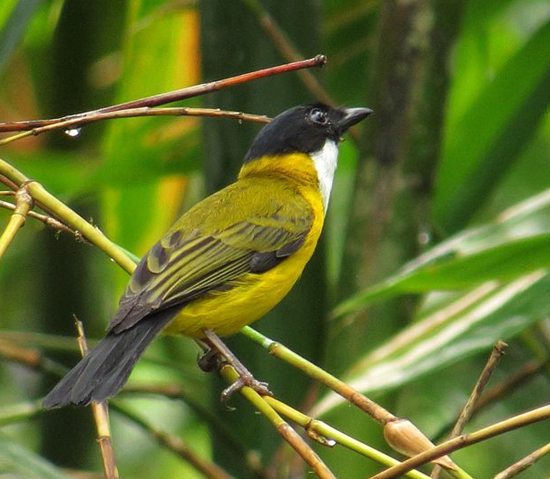 Pachycephala mentalis
Identification
16-19 cm.
Distribution
North Moluccas
Taxonomy
Sometimes considered conspecific with Golden Whistler or Yellow-throated Whistler (may be united with the latter as "Moluccan Whistler").
Subspecies
There are 3 subspecies [1]:
P. m. mentalis: North Moluccas (Bacan, Halmahera and Morotai)
P. m. tidorensis: North Moluccas (Tidore and Ternate)
P. m. obiensis: South Moluccas (Obi and Bisa)
Habitat
Behaviour
Feeds mainly on insects and spiders.

References
Clements, J. F., T. S. Schulenberg, M. J. Iliff, D. Roberson, T. A. Fredericks, B. L. Sullivan, and C. L. Wood. 2016. The eBird/Clements checklist of birds of the world: v2016, with updates to August 2016. Downloaded from http://www.birds.cornell.edu/clementschecklist/download/
Del Hoyo, J, A Elliott, and D Christie, eds. 2007. Handbook of the Birds of the World. Volume 12: Picathartes to Tits and Chickadees. Barcelona: Lynx Edicions. ISBN 978-8496553422
Dickinson, EC, ed. 2003. The Howard and Moore Complete Checklist of the Birds of the World. 3rd ed., with updates to December 2007 (Corrigenda 7). Princeton: Princeton Univ. Press. ISBN 978-0691117010
Gill, F and D Donsker (Eds). 2010. IOC World Bird Names (version 2.7). Available at http://www.worldbirdnames.org/.
Simpson, K and N Day. 1998. Field Guide to the Birds of Australia. London: Christopher Helm. ISBN 0-7136-4877-5
Recommended Citation
External Links
GSearch checked for 2020 platform.